Paint Booth Warranty
TAKE ADVANTAGE OF THE RTT 5 YEAR WARRANTY FOR ALL DRY FILTRATION SPRAY BOOTHS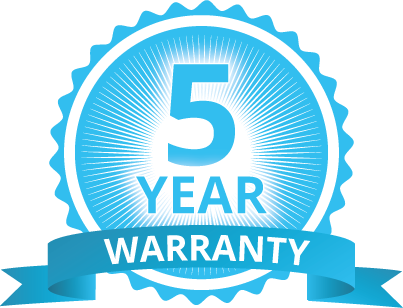 The quality and workmanship of RTT spray booths allows them to be the only Spray Booth Manufacturer to offer a Five (5) Year Warranty* provided the customer utilizes our RTT high performance RP "W-Series" exhaust filters. These filters have been designed, tested and approved to provide superior paint particle separation while restricting the least amount of air flow in accordance with ASHRAE 52.1.
THE RTT RP W-SERIES FILTERS OFFER THE FOLLOWING BENEFITS:
Manufactured by RTT
Superior Filtration Characteristics
Maximum Holding Capacity
Minimum Face Loading
Compatible With Most Coatings
Less Filter Change Outs
Lower Operating Cost
Please Note (*): The utilization of spray booth exhaust filters other than the RTT RP W-Series filters will reduce the RTT spray booth and AMU warranty period to one (1) year. Temperature and humidity controlled systems do not qualify for the 5-year warranty. Please contact your local distributor or RTT if you have any questions regarding this program. RTT reserves the right to deny warranty claims if proper booth maintenance is not performed. This warranty is for parts only. Labor is not included. This warranty is not transferable.